Tipitina's Presents
Pigeons Playing Ping Pong
with
Pigeons Playing Ping Pong
,
Funk You
October 11, 2022
7:30 pm
CDT
(Doors:

6:30 pm

)
Ages 18 and Up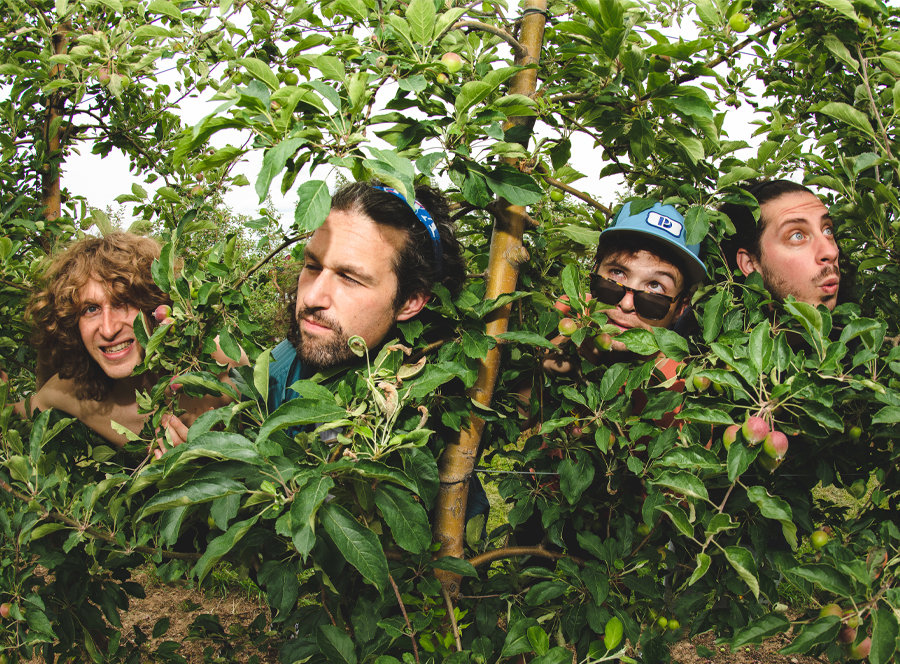 $25.00
Pigeons Playing Ping Pong
Hailed as "musical explorers" by Rolling Stone, Pigeons Playing Ping Pong first took flight roughly a decade ago at the University of Maryland, and the pysch-funk trailblazers have since gone on to play more than a thousand shows across 44 states. In just the past two years alone, the band has co-billed at Red Rocks, played halftime at Madison Square Garden, performed on Adult Swim's FishCenter Live, celebrated the tenth anniversary of their beloved music festival, Domefest, and even earned their first headlining arena show. The Baltimore quartet's latest album, 'Presto,' is their most sophisticated and joyful collection to date, drawing on everything from funk to rock to electronic music as it builds off the group's unparalleled live energy and hits new heights of emotional and technical maturity. At a time when America seems to grow more divided by the day, Pigeons Playing Ping Pong still believes in the power of music to bring people together, and 'Presto' is a big, bold album all about celebrating the present and sharing it with the ones we love most.
Funk You
Funk You is a musical manifestation of nine kindred spirits from an east Georgia city. Motivated by a love of live performance and armed with a captivating sonic presence, the band places a healthy helping of soul atop a funky backbeat. Combining modern musical sensibilities with the last vestiges of the chitlin circuit, results in an ever-evolving sound that continues to draw crowds nationwide.
Ten years on the road is no easy undertaking for any musical outfit, much less a group anchored by a group of childhood friends. As Funk You plans to dive into what comes next - they invite friends and fans alike to enjoy their newest musical offering, Moving Forward.
"Moving Forward really is exactly what it sounds like," says Will Clark. "We're truly proud of what we've accomplished over the last decade and we can't wait to see what is coming next."
With progress comes hard work, time, and ultimately sacrifice - a powerful trio that inevitably yields change. "I think, even though the last year has been tough, we're happy to be pushing ahead and playing more shows. We're just happy to be back out there," Clark added.
The myriad challenges presented by the COVID-19 pandemic simply did not deter the nine-piece musical juggernaut. After a year of planning, songwriting, and frequent virtual livestreams, the band hit the road for a nine-date southeast spring tour, with seven sell out shows along the way. Happily readjusted to life on the road, and plotting for an extended fall tour that will take the band to uncharted territory, Moving Forward will certainly be the soundtrack to the band's upward trajectory in late 2021.
Listeners can expect Funk You's signature high-octane funk, driven by a hard-hitting rhythm section and glistening horns. Although the work presents the same flavors contained in the band's recipe for success, "the music is a big step ahead, we really took time to focus on our sound in the studio," said Evan Miller (Guitar).