Tipitina's Presents
The Radiators (Thu)
2023 Reunion + Mike Doussan & Rurik Nunan
with
The Radiators
,
Mike Doussan
,
Rurik Nunan
January 12, 2023
Doors:

9:00 pm

/
Show:

10:00 pm
CST
Ages 18 and Up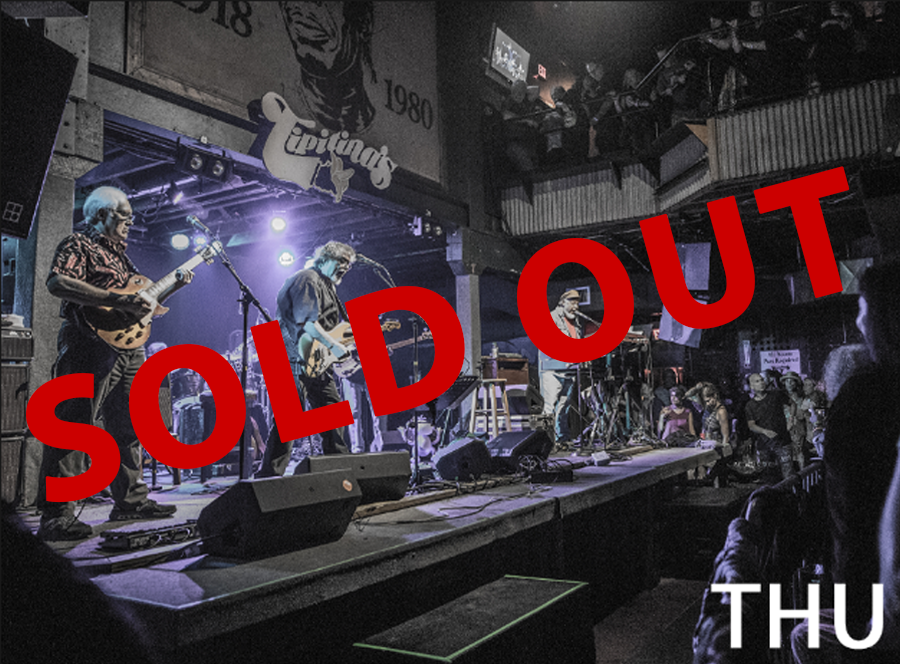 $68.00
* There will be a $3 service fee, per ticket added to tickets bought in person.
​* There will be a 4 ticket limit per person, per show.
* Tickets will ONLY be sold online and a limited number of tickets will be sold at the box office in-person, the morning of September 14 at 11:11 AM Central Time.
* NO PHONE IN ORDERS.
Mike Doussan
"Mike Doussan's story is intrinsic to the human condition. There's pain and pleasure, grit and grace, but much like the city of New Orleans and music itself, true beauty rises from chaos. His songs are proof." -(Brett Hutchins www.liveandlisten.com)

Mike Doussan, a New Orleans native, started playing guitar at the age 8 and made his way into the New Orleans club scenes in 2004 at the age of 24. With guitar in hand he walked into different clubs with the intent of playing a couple of tunes with whomever was on stage. He then became a regular at The Apple Barrel playing blues with Mike Hood and the Frenchmen St. Delegation, at Banks St. Bar playing funk with New Orleans Juice, and anywhere Eric Lindell was taking stage with his blue-eyed soul ensemble. It wasn't long before he fronted his own band, West Bank Mike and the Fisher Project. Rooted in New Orleans funk and blues, the Fisher Project would go on to win Best Blues Band at the 2006 Sonny Boy Blues Society's "Battle of the Bands."

Muse in the Kitchen, Doussan's first album was recorded at Word Of Mouth Studios in historic Algiers Point in 2005. The last note being recorded just two days before Hurricane Katrina devastated the city. Luckily, the music was saved and the album was released in 2006.

Doussan then recorded Sin or Salvation at the Living Room Studio on the New Orleans West Bank. Each track draws on varying influences of rock, funk, country, but all comes together to be an unmistakingly New Orleans sound. Five weeks before its release in March 2014 the Doussan family experienced a tragedy that fundamentally changed Mike's perspective. His brother, Brett Doussan, died by suicide. The song "Spend the Night" was co-written by Mike and Brett along with Dave Jordan and the late Jamie Galloway.

Following the release of Sin Or Salvation and the untimely death of his brother, Doussan joined Dave Jordan and the NIA full time as lead guitarist. During his tenure with the NIA, Doussan played a central role in the writing and recording of the NIA's 2016 release, No Losers Tonight. After 4+ years of touring and recording with the NIA, Doussan decided it was time to move on and revisit his own writing and solo career.

In August 2017, Mike Doussan teamed up with Roxy Bergeron of CSB Roxy Music and Bassist/Producer Charlie Wooton to record a collection of all new original songs that were recorded in Music Shed Studios in the Lower Garden District of New Orleans. Grammy-winning engineer Eric Heigle (Arcade Fire, Lost Bayou Ramblers) was then brought in to mix the record along with Grammy-nominated engineer Pete Lyman (Brandi Carlile, Jason Isbell, John Prine) for the final task of mastering at Infrasonic Sound in Nashville.

Yesterday's Troubles was released May 2019.

Over the past 5 years since his brother's death, Doussan has been working in advocacy and fundraising for both suicide prevention and mental health awareness. His mother, Lisa, along with friends and family, started up a non-profit called the Brett Thomas Doussan Foundation. The foundation's mission is to raise mental health awareness through advocacy, education, and music. Doussan also serves on the executive board of Upturn Arts as Vice President. Upturn Arts provides arts education that is accessible to children of all socioeconomic backgrounds in the New Orleans area.

Mike is married to his wife of nine years, Maggie, and he has three children. They reside in New Orleans.