Tipitina's Presents
The Radiators (Fri)
with
The Radiators
,
John "Papa" Gros
2023 Reunion + John "Papa" Gros (Solo Set)
January 13, 2023
Doors:

9:00 pm

/
Show:

10:00 pm
CST
Ages 18 and Up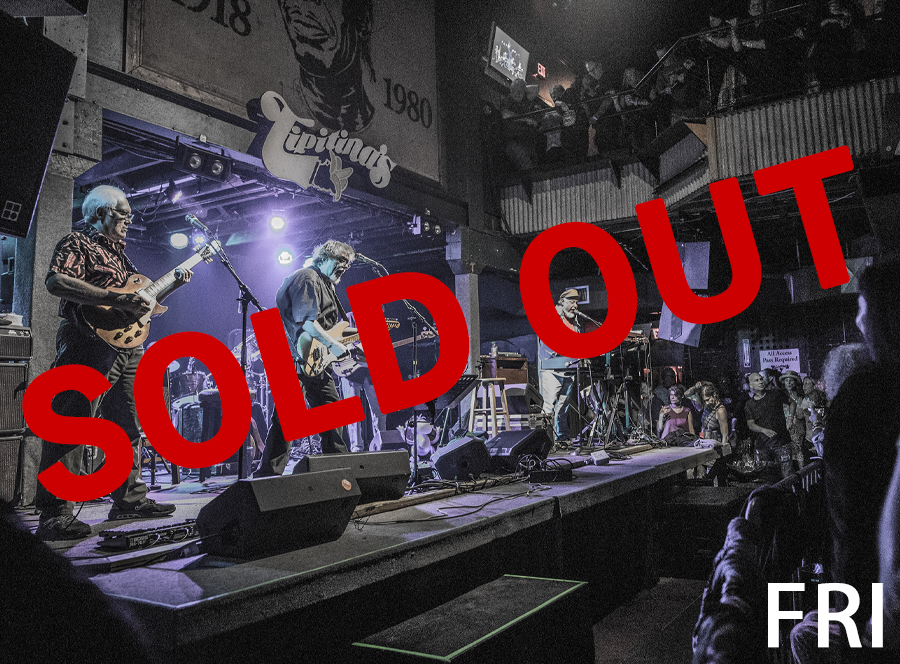 * There will be a $3 service fee, per ticket added to tickets bought in person.
​* There will be a 4 ticket limit per person, per show.
* Tickets will ONLY be sold online and a limited number of tickets will be sold at the box office in-person, the morning of September 14 at 11:11 AM Central Time.
* NO PHONE IN ORDERS.
$79.00
John "Papa" Gros
"Sharing New Orleans with the world is my calling." - John "Papa" Gros

New Orleans has its fair share of musical ambassadors; but few are more rooted in the cracked sidewalks and popping speakers of the Crescent City than John "Papa" Gros. Born and raised in the city, Papa Gros melds funk, rock, jazz, and blues to deliver a sound that is both innovative and unmistakably New Orleans.

Papa launched his career as a solo performer in the early 1990s, quickly gaining attention from marquee artists such as George Porter Jr. and Snooks Eaglin, both of whom brought him on board as a supporting musician. As he sat behind the keys, backing up some of the city's most iconic musicians, he soaked in a lifetime of experience and continued to develop his craft. He released his solo debut, Day's End, in 2004.

The next dozen years would be dedicated to leading and recording six albums with his band,
Papa Grows Funk. He returned to solo work with 2016's River's On Fire and cemented his legacy as a part of the direct lineage of New Orleans music with 2020's Central City. The complete selfportrait of John "Papa" Gros has been revealed.

In keeping with the energy and spirit the Big Easy is known for, Papa Gros is a consummate live performer. His infectious band shows have been the highlight of festivals and venues across the U.S. and Europe, showcasing versatile musicianship, relentless grooves, and eclectic songcraft of the highest order.

Drawing on the full breadth and depth of his extensive catalog, Papa's live performance marries style with substance, bringing that unique, can't-put-your-finger-on-it magic of New Orleans and infusing the audience with a joyous energy few artists can match.

" John "Papa" Gros is a bedrock New Orleans artist, a keyboardist, singer and songwriter who
draws on funk, rhythm & blues and Americana songcraft; he also knows his way around the
Mardi Gras music repertoire about as well as anyone. " -The New Orleans Advocate.