NOLAxNOLA Presents
Brass-A-Holics
with
Brass-A-Holics
,
LeTrainiump
September 30, 2022
9:00 pm
CDT
(Doors:

8:00 pm

)
Ages 18 and Up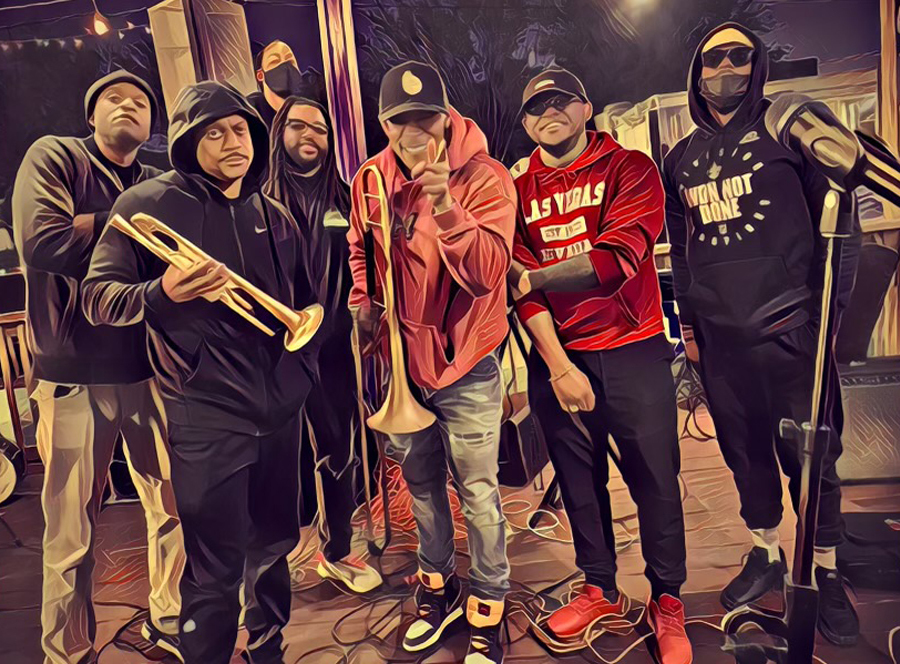 Music makes New Orleans special. And it's everywhere here, especially this fall. Catch your favorite artists and discover new ones at dozens of venues all over town from September 23 - October 9 as part of NOLAxNOLA (NOLA BY NOLA), a citywide celebration of New Orleans music and culture. This year's event is made possible by generous support from the New Orleans Tourism & Cultural Fund.
FREE
Brass-A-Holics
Since 2010, the Brass-A-Holics have been taking their unique sound
 around the world. Steeped in the deep musical culture of New Orleans,
 the band brings a heavy dose of go-go funk to the New Orleans brass 
sound. In a blending of musical cultures stemming from cities
 separated by more than a thousand miles, a Brass-A-Holics live show 
takes the New Orleans brass band culture and infuses it with the electricity of Washington D.C.'s go-go. The resulting sound is both 
captivating and unique. The band consists of core New Orleans brass 
elements -trumpet, trombone, saxophone- and adds a full drum set,
 percussion, keyboard, bass and electric guitar, giving the band
 limitless options to explore new sonic territory. Whether performing 
their original music or using the framework of hit pop songs as
 springboards for fiery improvisations, there is something in the set 
to appeal to every music fan. Once the music starts, the demographics
 blend and a brand new experience is created – one that leaves
 one-of-a-kind memories that live on long after the last note.
The Brass-A-Holics recently recorded a live album and mixtape at The 
House Of Blues in New Orleans.
The most recent project is Word On The Street: The Live Video Album.