Tipitina's Presents
Galactic Lundi Gras (FREE 5AM Mardi Gras Sunrise Set)
with
Galactic
,
Anjelika "Jelly" Joseph
,
Big Chief Juan Pardo & The Golden Comanches
,
Billy Iuso
February 20, 2023
11:00 pm
CST
(Doors:

10:00 pm

)
Ages 18 and Up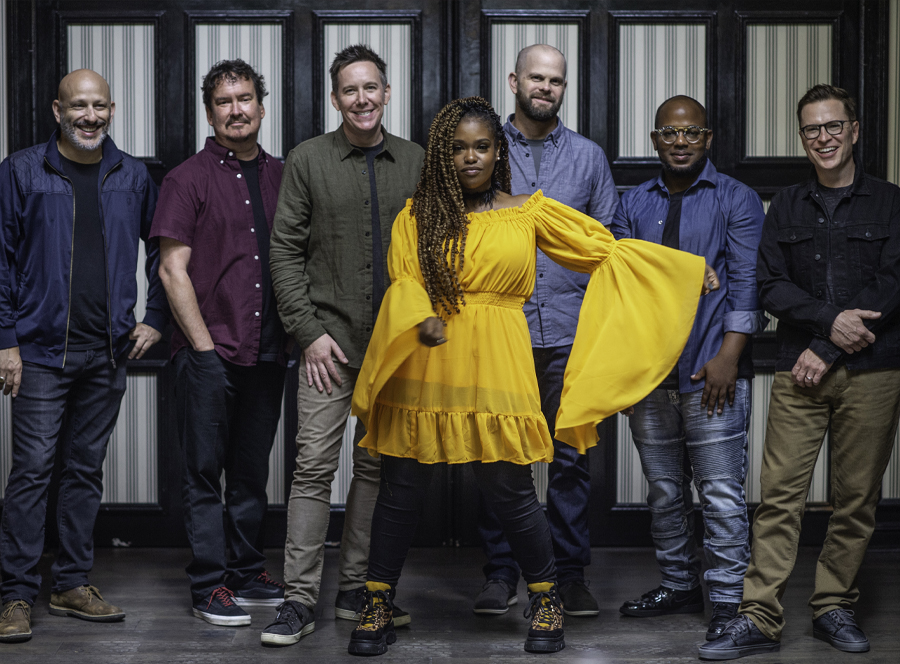 $50.00
With A Mardi Gras Sunrise Set (5AM/Free) By Big Chief Juan Pardo & The Golden Comanches with Billy Iuso
Galactic
History doesn't stand still. It impacts, influences, and inspires the ebb and flow of the future by informing the present. Galactic draw on 25 years together in order to progress with each performance and subsequent record. After 10 albums, over 2,000 gigs, and tens of millions of streams, the proud New Orleans, LA quintet—Ben Ellman [saxophone, harmonica], Robert Mercurio [bass], Stanton Moore [drums, percussion], Jeffrey Raines [guitar], and Richard Vogal [keyboards]—have kept the torch burning through five U.S. presidential regimes, the turn-of-the-century, Hurricane Katrina, a Global Pandemic, and a much-anticipated recovery. They're the rare collective who can support Juvenile on Jimmy Kimmel LIVE!, contribute music to a blockbuster soundtrack such as Now You See Me, and light up the stages of Coachella, Bonnaroo, and New Orleans Jazz & Heritage Festival (a staggering 22 times).

Joined by vocal powerhouse Anjelika "Jelly" Joseph, they continue to forge ahead with a 2021 headline tour and more new music.

"There is a history to the band, yet we continue to release and perform new material," says Stanton. "I'm truly excited for our fans and audience to hear this next record we've been working on. I think it's some of our best work yet."

They laid the groundwork for this future upon coming together in 1994. Two years later, the guys dropped their full-length debut, Coolin' Off, and hopped in a Ford Econoline van (with trailer in tow) for their very first official tour. Along the way, they released seminal albums such as 2007's From the Corner to the Block, boasting collabs with the likes of Chali 2na, Juvenile, Trombone Shorty, DJ Z-Trip, and Boots Riley. During 2015, Into The Deep marked their first debut in the Top 25 of the Billboard Top 200 and second straight #1 bow on the Billboard Top Contemporary Jazz Albums Chart. Not to mention, it boasted the title track "Into The Deep" [feat. Macy Gray], racking up nearly 20 million streams and counting. Along the way, they performed alongside the likes of Dave Matthews Band, The Roots, Jack Johnson, Talib Kweli, the Allman Brothers Band, Widespread Panic, B.B. King, Counting Crows, James Brown, and many more. They've also recorded and performed with the likes of Allen Toussaint ["Bacchus"] and Big Freedia "Double It"]. Most recently, 2019's Already Ready Already garnered acclaim from New York Times, NPR Weekend Edition, Exclaim!, and many more, while they've appeared on the covers of Downbeat and Relix Magazine.

Around the same time, they welcomed Jelly to the fold after joining forces on stage for a handful of unforgettable performances.

"I was super nervous at first, because I had some pretty big shoes to fill—but like those other singers I had to bring myself and I think I've fit in pretty well," Jelly smiles.

"Jelly came to Fuji Rock in Japan with us to sing background with Macy Gray," recalls Stanton. "We needed someone to sing one of our Galactic originals, and she stepped up. Since there was no time for rehearsal or soundcheck, she showed up prepared, knew the tune completely, and rocked it. When it came time to find someone new to sing with us, she was our first choice. She has such effortless stage presence and a very comfortable rapport with audiences. She also brings an element of unbridled fun!"

That fun came across loud and clear on the 2020 single "Float." Uplifted by Jelly's powerhouse pipes, it hinted at the potential of their collective chemistry.

"I love listening to Galactic's older records, because they were very funk driven," Jelly goes on. "Now, it seems like they're incorporating more pop, rock, and soul to create a newer sound."

As they continue writing, recording, and performing, Galactic always keep New Orleans close to their hearts at all times. In 2018, the band purchased and took over one of the city's most hallowed venues—Tipitina's Nightclub. Their history with the venue even predated the band as Ben's first job was as a cook in the old kitchen, while they've graced its stage more than 100 times over the years.

In the end, Galactic keep moving forward as they add more chapters to their incredible history.

"We've just achieved 25 years as a band of brothers, so we know how to work with each other and move ourselves through the next 25 years," Robert leaves off. "We're always trying to push ourselves with our songwriting and studio collaborations. I look forward to where the future will take us."
Big Chief Juan Pardo & The Golden Comanches
Billy Iuso
When a music maker finds their calling, little can stop them from sharing their gift. It's the passion for the song, the fire in the music, the drive to make other people smile that keeps musicians going even through the toughest times. It's what motivated Billy Iuso for the past 30+ years of playing, what saved him during the pandemic, and what has encouraged him to stay singing.
Like many other musicians during the challenging year that was 2020, Iuso turned to live streaming and eventually had a weekly show that earned him enough tips from his generous fans to compare with his regular income. He ended up playing over 350 different songs during this series, including a whole slew of new tunes that sparked a new record.
Featuring songs like "My Getaway" and "More to the Island," it's easy to see how this album was lockdown-inspired. But he also had a chance to reach back in his catalog and revamp tunes from his teens, like "Shine On and Look Inside," which indeed became apt for the time.
The new album features the legendary Reggie Scanlan (The Radiators) on bass, long time drummer Eddie Christmas, Joe Ashlar and Andriu Yanovaski on keys, and additional vocals by Sari Jordan and Renée Gros.
As a New York native, Iuso spent his first decade in music playing with his band Brides of Jesus. Growing from the jam-driven Wetlands scene, they were touring with the likes of Blues Traveler, Widespread Panic, and Dave Matthews Band. After an opportunity to open for the Funky Meters, Iuso's new friend George Porter Jr. convinced him to move to the Big Easy .
Iuso found his stride when he moved to New Orleans in 1996. Five years later, BOJ released their last record and disbanded. During a break from performing, Iuso was a Tour Manager for the Meters, Neville Brothers, and George Porter Jr., cementing those lifelong friendships & learning the business from the other side of the stage. Missing playing his own music, he formed Billy Iuso & the Restless Natives in 2002.
Iuso continued recording new music under his name and touring with Restless Natives as his band. He released a number of records including "Trippin," which found itself on rotation at New Orleans WWOZ Radio. Over 10 years later, "Trippin' Over Dragons" is still regularly requested and heard on local stations.
Restless Natives played many festivals and events until 2021, when Iuso decided to drop the band name entirely and streamline both the sound and the band. Now billed simply as Billy Iuso, he plays with many of those band members as well as other friends and heavy hitters in the New Orleans music scene.