Tipitina's Presents
Anders Osborne's Bacchus Bash
with
Anders Osborne
,
George Porter, Jr.
,
Stanton Moore
,
Dave Malone
,
David Torkanowsky
,
Brad Walker & The Hornstars
,
RumpleSTEELskin
February 19, 2023
9:00 pm
CST
(Doors:

8:00 pm

)
Ages 18 and Up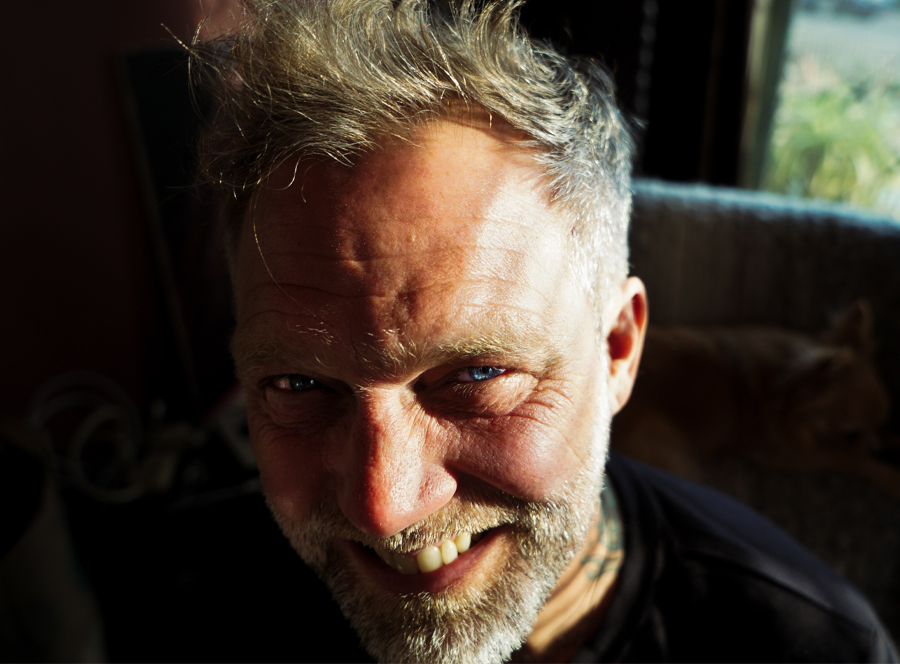 $35.00
With George Porter, Jr., Stanton Moore, Dave Malone, David Torkanowsky, and Brad Walker & the Hornstars
Anders Osborne
Between the potency of his richly detailed songwriting, his intensely emotional, soulful vocals and his piercing, expert guitar work, New Orleans' Anders Osborne is a true musical treasure. He is among the most original and visionary musicians writing and performing today. Guitar Player calls him "the poet laureate of Louisiana's fertile roots music scene." New Orleans' Gambit Weekly has honored Osborne as the Entertainer Of The Year. OffBeat named him the Crescent City's Best Guitarist for the third year in a row, and the Best Songwriter for the second straight year. Osborne also won Song Of The Year for his composition, Louisiana Gold.
Osborne's latest released Flower Box, his second full-length album of 2016, recorded in his hometown of New Orleans late last year, Flowerbox is a heavier, guitar-driven follow-up to the acclaimed Spacedust & Ocean Views.
"I love the way this record comes out stout and determined right out the gate, a four-piece rock & roll band making beautiful and conquering noise," says Osborne. "The producer, Mark Howard, has a way of making you play in the moment and being confident. His sounds and engineering style is that of classic records, with his own special sauce of 'haunting' on top of it. The musicians on here are undoubtedly some of my absolute favorites in the world, both as players and as people. Their contributions are invaluable. Scott Metzger, Brady Blade, Carl Dufrene, Chad Cromwell, Marc Broussard, David LaBruyere, Rob McNelley & Justin Tocket. Bad boys! I've been wanting to make this record for several years and I am stoked it's finally here."
A powerful live performer, the musician has won over fans through non-stop touring as well as a heralded collaboration with the North Mississippi Allstars & Southern Soul Assembly.
Jambands.com said, "Osborne finds a striking balance of muscle and grace that allows for the smaller moments of quiet to be just as resounding as the sonic booms." And USA Today has praised his music, saying "The relentless approach amplifies the anguished lyrics, which appear to be about the death of a loved one or a relationship torn asunder or perhaps a spiritual crisis." In a review of Spacedust & Ocean Views, Boulder Weekly said the album "finds the guitarist in a (largely) reflective mood, an extended meditation on place and moments in time, memory, passages through and exits from paragraphs in the non-fiction docudrama of life. Through languid, gently formed figures, Osborne coaxes odes of gratitude and compelling imagery in what seems a little like a travelogue — like watching his kid chasing seabirds on the beach..."
Osborne has earned hordes of new fans. He has toured virtually non-stop, either with his own band, as a solo artist, or as a guest with his countless musical admirers, including Toots and The Maytals, Stanton Moore, Derek Trucks, Warren Haynes, Keb Mo, The Grateful Dead's Phil Lesh, Jackie Greene and Karl Denson's Tiny Universe. He's produced and played on critically acclaimed albums by Tab Benoit, Johnny Sansone and Mike Zito.
Since his recording debut in 1989, Osborne has written virtually all of his own material and contributed memorable songs to a wide variety of artists. Two tunes co-written by Osborne appear on Keb Mo's Grammy-winning 1999 release Slow Down. Country superstar Tim McGraw scored a #1 hit with Anders' song Watch The Wind Blow By. Osborne's compositions have been covered by artists as diverse as Brad Paisley, Tab Benoit, Jonny Lang, Edwin McCain, Sam Bush, Trombone Shorty and Aaron Neville and Kim Carnes. His songs have appeared in multiple feature films. He can also be seen performing in an episode of HBO's New Orleans-based drama, Treme.
George Porter, Jr.
New Orleans music royalty and Grammy Lifetime Achievement Award recipient

George Porter Jr. founded The Meters in 1965 alongside Art Neville, Leo Nocentelli and Joseph Zigaboo Modeliste. Known as one of the progenitors of funk with Sly & The Family Stone and Parliament Funkadelic, The Meters carved their own place in history with syncopated polyrhythms and grooves inherited from New Orleans' deep African musical roots. Porter's heavy pockets and fat notes created the rubbery bass lines behind anthems like "Cissy Strut" off the group's self-titled 1969 debut — The Meters' greatest commercial single that reached No. 4 on the R&B chart and No. 23 on the Billboard Hot 100.

The Meters became the house band for Allen Toussaint's recording label and studio in New Orleans, backing records for Dr. John, Paul McCartney, Lee Dorsey, Earl King, Robert Palmer and Patty Labelle's No. 1 hit, "Lady Marmalade". They toured with the Rolling Stones and influenced everyone from Led Zeppelin and Bob Marley to the Red Hot Chili Peppers and the Beastie Boys. Porter's rhythmic work with drummer Modeliste became the building block behind scores from hip-hop artists A Tribe Called Quest, Run DMC, N.W.A. and Queen Latifah, all of whom sampled The Meters.

The band broke up in 1977, after Toussaint claimed rights to the name, but reformed in the 1980s as the Funky Meters following an informal jam during the New Orleans Jazz & Heritage Festival. Porter went on to become a highly coveted session bassist. He notched studio sessions with David Byrne, Jimmy Buffet, Tori Amos and Taj Mahal; and live performances with John Scofield, Warren Haynes, members of the Grateful Dead and countless others.

Porter started his own long-term project, the Runnin' Pardners, in 1990. The group's studio releases include Funk This (2000) and Can't Beat the Funk (2011), as well as live albums along the way. The current lineup features drummer Terrence "Groove Guardian" Houston, Michael Lemmler on keyboards and guitarist Chris Adkins.

In 2000, the original Meters lineup reunited for a one-night stand at the Warfield in San Francisco, and again in 2006 to headline Jazzfest in the wake of Katrina. The group sporadically performed as The Original Meters to elated crowds between 2012 and 2017. Art "Poppa Funk" Neville retired from performing in 2018 and passed away the following year. But the Meters' music and their heritage of funk lives on in George Porter and his bandmates – past, present and future.

Born and raised in the Crescent City, Porter, now in his 70s, calls New Orleans home to this day.
Stanton Moore
Stanton Moore is a GRAMMY award-winning drummer, educator and performer born and raised in New Orleans. He is especially connected to his hometown city, its culture and collaborative spirit. In the early '90s, Moore helped found the New Orleans-based essential funk band Galactic who continue to amass a worldwide audience via recording and touring globally. The band has averaged 100 shows a year for the last 25 years.
In 2018, Moore and his bandmates in Galactic pooled their resources to purchase the internationally renowned music venue Tipitina's.
Moore launched his solo career in 1998. He has 8 records under his own name with the most current being "With You In Mind: The Songs of Allen Toussaint".
Throughout his 25 year career, Moore has played and or recorded with a diverse group of artists including Maceo Parker, Joss Stone, Irma Thomas, Leo Nocentelli and George Porter (of the Meters),Tom Morello (of Rage Against the Machine), Corrosion of Conformity, Donald Harrison Jr., Nicholas Payton, Trombone Shorty, Skerik, Charlie Hunter, Robert Walter, Will Bernard, Ivan Neville, Anders Osborne and the Preservation Hall Jazz Band.
He has also appeared numerous times on the Jimmy Kimmel, Conan O'brien and Seth Meyers late night TV night shows.
With a bachelor's degree in music and business from Loyola University, Moore stays involved in education by constantly presenting clinics and teaching master classes and private lessons all over the world. He has released two books and three video projects. His book Groove Alchemy was picked by Modern Drummer as one of the top 25 instructional drum books of all time. To continue with his passion for teaching and to become more closely connected with his students, he recently launched his own online drum academy, StantonMooreDrumAcademy.com.
Brad Walker & The Hornstars
Brad Walker is one of the most active and sought-after performers in the city of New Orleans. Perhaps best known for his "soaring" (Rolling Stone), "energetic" (NPR), and "tasteful" (Relix) solos on Saturday Night Live, the Grammys, and the Tonight Show with Nashville mega-star Sturgill Simpson, Brad Walker is an active and compelling artist in his own right, with five full-length releases under his own name and a decade of music- making in the Crescent City under his belt. His 2014 debut, 'Quintet', received a 4-**** review in DownBeat magazine, and his playing has received praise in Variety, OffBeat Magazine, Gambit Weekly, Dig!, and many others.
Since 2009 Walker has performed or recorded with such luminaries as Bernard Purdie, Peter Erskine, John Riley, George Porter, Jr., Zigaboo Modeliste, Anders Osborne, Marcia Ball, Rickie Lee Jones, Valerie June, Better than Ezra, and countless others, and has led the horn sections for Grammy-winner Sturgille Simpson, Blues Award-winner Ana Popovic and OffBeat Award winners Eric Lindell, Johnny Sketch and the Dirty Notes, Honey Island Swamp Band, and Colin Lake.
In 2019/2020, Walker was nominated for two 'Best of the Beat' Awards (OffBeat Magazine), in the 'Contemporary Jazz' category as 'Best Artist' and for 'Best Record', alongside such international stars as Nicholas Payton, Jon Batiste, Herlin Riley, Christian Scott, and Terence Blanchard. He was also nominated by the 'Big Easy Awards' (Gambit Magazine) for 'Best Contemporary Jazz Artist'. These two award ceremonies are considered among the highest achievements in the New Orleans music community.
Brad holds a Bachelor of Music degree in classical saxophone performance (2006) and Master of Music degree in jazz studies (2011), both from Louisiana State University.