NOLAxNOLA Presents
Beat The System A Collaboration of Afro-Caribbean Rhythm & Independent Hip-Hop Featuring ÌFÉ
with
ÌFÉ
,
Big Freedia
,
Anjelika "Jelly" Joseph
,
GLBL WRMNG
,
HaSizzle
,
Charm Taylor
,
SaxKixAve
,
Sly Watts
w/ Big Freedia, Anjelika "Jelly" Joseph, GLBL WRMNG, & more!
October 6, 2023
Doors:

8:00 pm

/
Show:

9:00 pm
CDT
Ages 18 and Up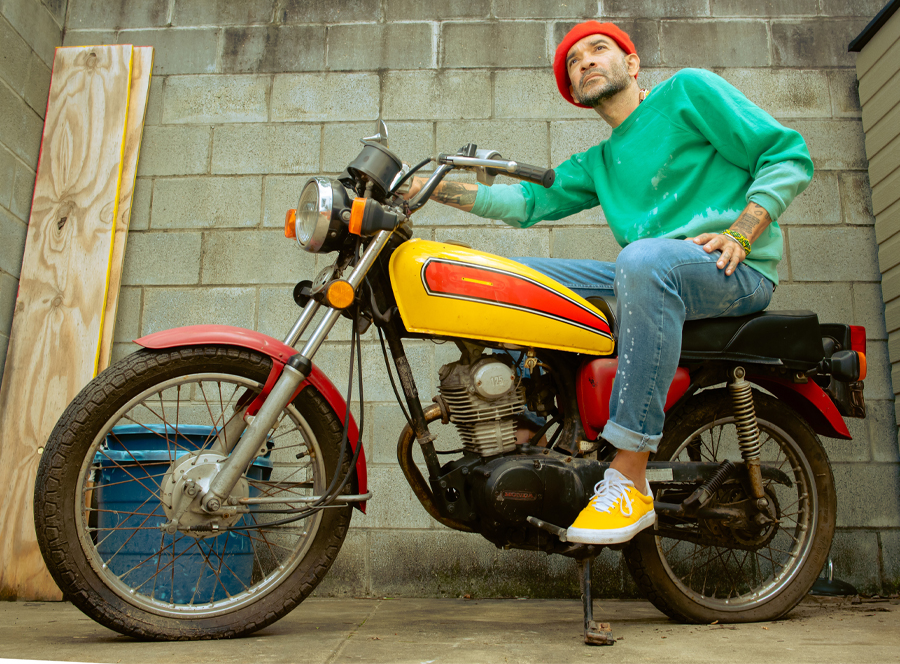 Beat The System is the title of a new live show and EP from New Orleans based musician and producer ÌFÉ. With ÌFÉ's live electronic band backing New Orleans' artists Big Freedia, HaSizzle, Anjelika "Jelly" Joseph, Charm Taylor, GLBL WRMNG, Sly Watts, and SaxKixAve, Beats The System brings together New Orleans area Hip Hop and Electronic artists together on one stage for a live, Electronic and Bass music "Review" in the tradition of Stax and King records. Uniting African Diaspora rhythms and improvisation with protest politics and modern electronic performance, Beat The System's sound marks the beginning of a new exploration of modern music from the birthplace of America's spiritual and cultural legacy. Always lawless, always playing its own song, Beat The System offers a beautiful glimpse inside a powerful new movement in New Orleans underground music.
----------
NOLAxNOLA events – a celebration of New Orleans music, venues, and artists – are at participating venues between the dates of September 28 - October 8.
For full listings of featured events for NOLAxNOLA 2023 and more details, please visit:
NOLAxNOLA.com
$25.00
ÌFÉ
The electronic music moniker of New Orleans based African American producer and percussionist Otura Mun, ÌFÉ is a futuristic live electronic music project blending elements of Afro-Cuban folklore and Yoruban religious music with the bass driven sounds of modern day Jamaican Dancehall, Trap and Afro-Beat. The single most important electronic act in Afro-Caribbean music, ÌFÉ's 2017 debut album "IIII+IIII" revolutionized the way electronic music was conceived and performed, seamlessly combining the intricacies of Afro-Caribbean percussion and song with the power of modern electronica played in real time, no DJ's, no programming, totally freed from the grid. A groundbreaking reimagination of ancient diaspora music and movement, ÌFÉ's music explores the higher frequencies while paying keen attention to the lower ones in a way that feels equal parts riot and ritual. ÌFÉ's long awaited sophomore album, 0000+0000 was released to worldwide critial acclaim in November of 2021.
GLBL WRMNG
glbl wrmng is a collective of New Orleans native and/or based creatives ranging from but not limited to songwriters, lawyers, producers, visual and performing artists, publishers, singers, musicians, emcees, engineers, managers, photographers, activists, curators, and much more. Lead by native creatives Pell, the Award-winning Emcee/Producer , and Nate "Suave" Cameron, Songwriter/Producer, Cultural Curator, and Management Team Member of The Grammy nominated, Tank and The Bangas, the collective aims to produce a series of collaborative projects, music recordings, and workshops that not only foster a spirit of collaboration and unity amongst the young hip hop, visual artist, and music business community , but also as a catalyst for artist development, music business incubation, and education on key ares of the music business such as artist sustainability, licensing, publishing, etc. The collective is dedicated to changing the historic narrative of POC artists being exploited financially, culturally, and otherwise not only in New Orleans but in urban epicenters both domestic and abroad. Changing the cultural climate for how music business is done in New Orleans and creating one where artists and creators are placed on the forefront financially, creatively, and otherwise.
HaSizzle
HaSizzle is the pulsating thump and the vivaciousness known as Bounce music. Never heard of him? Then you've probably never been to New Orleans. To save you the trip, I suggest turning on Drake's "Child's Play" to hear his voice being sampled.
"She rode that **** like a soulja." But Drake's recognition is only the tip of the iceberg for HaSizzle, who's been making music for nearly 15 years."Bounce music is 100% party music. Meaning, dance music... that Pop/Rock booty shaking sound that you rejoice in and enjoy yourself. I want the world to know that no matter what type of Bounce song you hear, slow or fast, you're gonna have a good time."
His charming, Southern personality is so refreshing that non-natives forget the faux-pas of asking about Hurricane Katrina. "I'm out the Calliope, and I was raised all over New orleans. The jungle was the name of the hood. In the song I have, where I say 'she rode it like jungle soulja', that was for the girls in the hood."
HaSizzle is the magic of New Orleans personified; he refuses to let tragedies drown his spirit—this reverberates through his music. The title of his latest Album The Voice 4 Church of Twerk, is also another example of his fabulous uniqueness. Not only is Getcha Sum ," a single off of the Album, a radio and club banger in his city, it also is has a full signal regarding popularity when you search it on all digital music sites.
Charm Taylor
Charm Taylor, the St Louis-born, New Orleans-living queen, whose recordings include The Road Within and She Is the Future, is a multi-disciplinary transformative artist whose work reflects her visions of a world that is vibrant, innovative, and healed. Taylor embodies the powerful cultural legacies of her ancestors and the arts activists before her. As an artivist, Charm Taylor's works range from futuristic trap laced records and soulfully charged anthems for the people's love revolution to immersive performance installations and high frequency multimedia art. She is the future where art is alchemy activating change and evoking spiritual evolution.

Charm has been working with CitizenShe and Ashé Cultural Arts Center performing & speaking on restorative justice through the lens of ARTivism, as well as laying the groundwork for social impact in the revolutionary Web3/NFT space focused on digital community building, creator ownership, and economic redevelopment using emerging blockchain technology. She's released new music and was featured in her first exhibition at Tulane University: Unthinkable Imagination: A creative response to the juvenile justice crisis, in her AAW year.