Tipitina's Presents
It's (Still) Alright: The Lone Bellow Trio
10 Year Anniversary Tour
January 9, 2024
Doors:

7:00 pm

/
Show:

8:00 pm
CST
Ages 18 and Up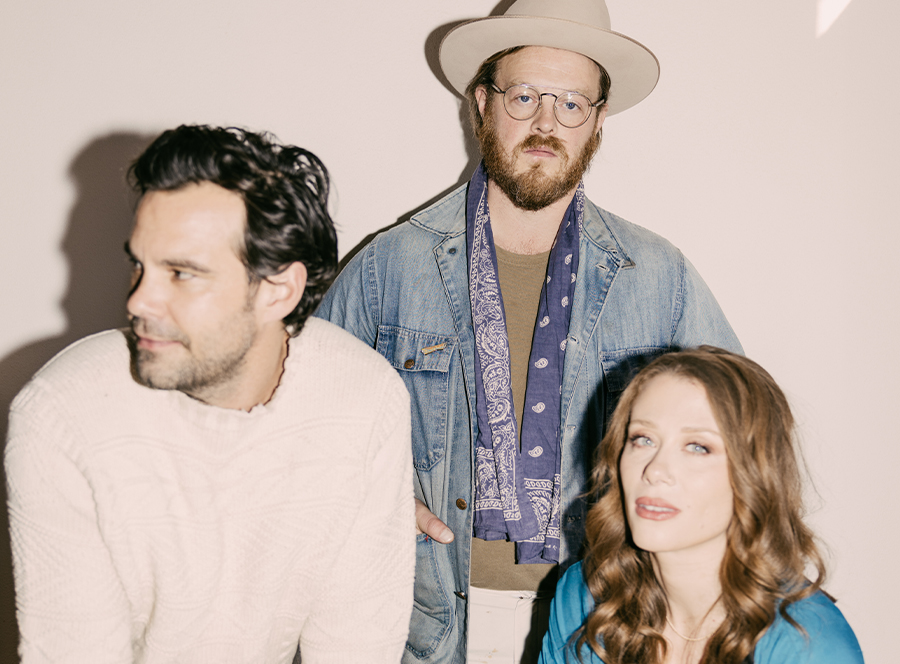 Heart of Gold VIP Package Includes:
* One General Admission Ticket to see The Lone Bellow LIVE
* Invitation to a pre-show experience that includes:
** Private acoustic trio performance
** Q&A with Zach, Brian and Kanene
** Personal photo opportunity
** Exclusive VIP merch including:
** Commemorative VIP tote bag
** Flexi disc of a special live recording of "Green Eyes and a Heart of Gold"
** Oxford Pennant Mini Pennant
** Signed Souvenir Ticket
** VIP Tour Laminate
** Early entry & merch shopping before doors.

You'll receive an email from support@seated.com 48 hours before the event with instructions for redeeming your VIP package.

VIP activities may occur up to 3-4 hours before the show, please plan accordingly.
$25.00 - $110.00
The Lone Bellow
The Lone Bellow burst onto the scene with their self-titled debut in 2013. The Nashville-based
trio (Zach Williams, Brian Elmquist, Kanene Pipkin) quickly became known for their
transcendent harmonies, serious musicianship and raucous live performance — creating what
NPR calls, 'earnest and magnetic folk-pop built to shake the rafters.' In 2015, the band released
Then Came The Morning, produced by The National's Aaron Dessner. The album was
nominated for an Americana Music Award and took the band to numerous late night shows
including Jimmy Kimmel Live, Late Show With David Letterman and Later…with Jools Holland,
among others. In 2017, The Lone Bellow returned with Walk Into A Storm, produced by
legendary music producer Dave Cobb (Chris Stapleton, Brandi Carlile, Sturgill Simpson),
followed by 2020's Half Moon Light, an artistic triumph the band worked toward for years.
In a departure from their past work with elite producers Dessner and Cobb, the trio struck out on
their own for their fifth full-length album Love Songs for Losers, dreaming up a singular sound
encompassing everything from arena-ready rock anthems to the gorgeously sprawling
Americana tunes the band refers to as "little redneck symphonies." Recorded at the possibly
haunted former home of the legendary Roy Orbison, the result is an intimate meditation on the
pain and joy and ineffable wonder of being human, at turns heartbreaking, irreverent, and
sublimely transcendent.
After sketching the album's 11 songs in a nearby church, the band holed up for eight weeks at
Orbison's house on Old Hickory Lake, slowly carving out their most expansive and eclectic body
of work yet. Co-produced by Elmquist and Jacob Sooter, Love Songs for Losers also finds
Pipkin taking the reins as vocal producer, expertly harnessing the rarefied vocal magic they've
brought to the stage in touring with the likes of Maren Morris and Kacey Musgraves.
For The Lone Bellow, the triumph of completing their first self-produced album marks the start of
a thrilling new chapter in the band's journey. "At the outset it was scary to take away the safety
net of working with a big-name producer and lean on each other instead," says Pipkin. "It took
an incredible amount of trust, but in the end it was so exciting to see each other rise to new
heights." And with the release of Love Songs for Losers, the trio feel newly emboldened to
create without limits. "This album confirmed that we still have beauty to create and put out into
the world, and that we're still having fun doing that after ten years together," says Elmquist. "It
reminded us of our passion for pushing ourselves out onto the limb and letting our minds
wander into new places, and it sets me on fire to think of what we might make next."