Tipitina's Presents
Kurt Vile and The Violators
with
Kurt Vile & The Violators
,
Weak Signal
+ Weak Signal
March 26, 2024
Doors:

7:00 pm

/
Show:

8:00 pm
CDT
Ages 18 and Up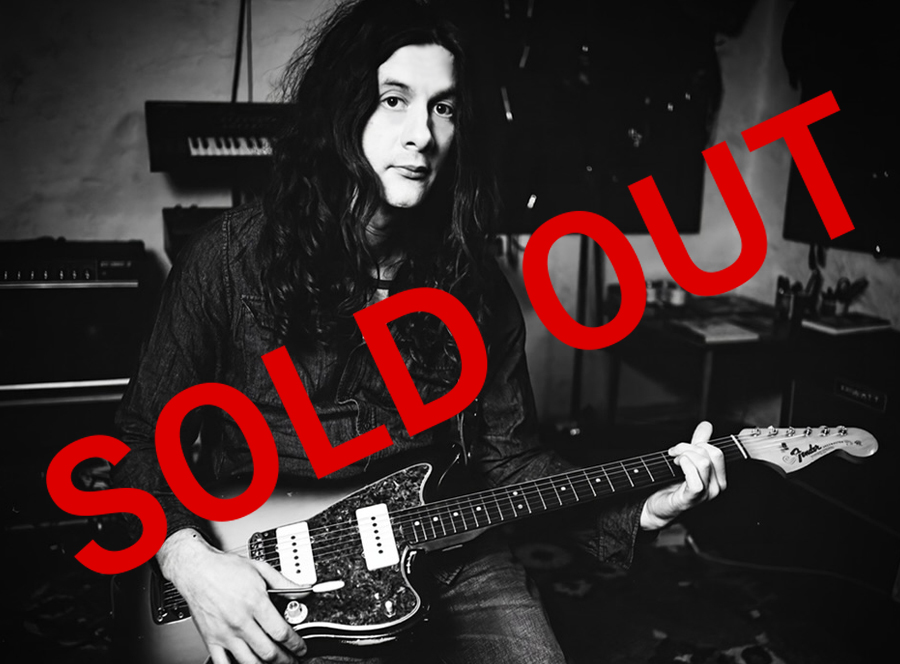 $30.00
Kurt Vile & The Violators
Back to Moon Beach (Verve Records) is an EP by no one's definition but Kurt Vile's. Clocking in at just shy of an hour, this would be a long full-length record by most any other artist's yardstick, but for Kurt, the collection is an expression of just how deep his well of non-album material runs. Culled from various sessions over the last four years, and representing a wide swath of the inspirational musical community Kurt surrounds himself with, the core 4 songs of the record (tracks 1, 2, 3 and 6) were born in the fall of 2019 at Panoramic Studios in Stinson Beach, California alongside close musical partners Rob Laakso, Stella Mozgawa, Chris Cohen and with coproduction on tracks 1, 3 and 6 by Cate Le Bon. Later fleshed out with bandmate and producer / engineer Adam Langelotti, additional musical parts were played by "Farmer" Dave Scher and Mikel Patrick Avery.
Many other moments (including hella overdubs on the Stinson Beach material) are from intense sessions on planet Philly at Kurt's studio: OKV Central. It's been a heavy few years and plenty of excuses to get lost in outer space behind the microphones. Mant Sounds – KV's go-to recording studio in Los Angeles – was a third and crucial launchpad to ram these sessions home… a familiar spaceship run by Rob Schnapf and often flown by Matt Schuessler as engineer.
EP opener "Another Good Year For The Roses" is a richly psychedelic piano-driven earworm with swirling lap steel and catchy blues-pop guitars, and a deeply meditative yet characteristically hooky bend. Written a full year before the pandemic – and recorded in October 2019 just shy of it – "Touched Somethin (Caught a Virus)" was originally intended for Vile's 2022 full length (watch my moves), but was ultimately left off of that record out of concern that it would be interpreted too literally, given the state of the world that unfolded shortly after its recording.
Somberly, the Stinson Beach material in the collection are some of the final unreleased recordings with Kurt's longtime creative partner Rob Laakso, prior to his passing in early 2023. The EP is rounded out with a few fan favorites — his covers of Wilco's "Passenger Side" and Bob Dylan's Christmas song "Must Be Santa," (featuring vocals by Kurt's daughters Awilda and Delphine Vile) which Kurt is excited to bring to a wider platform ("just in time for the holidays!") after its Spotify-only release last year. The final track brings-it-all-back-home with a punched-up, radio-ready version of (watch my moves) standout "Cool Water" – originally recorded with the Violators in January 2020 by Rob Schnapf at Mant sounds and remixed by Rob Schnapf again in May 2023 for this release – and for the radio!
Tracks 1, 3 and 6 produced across time and space by KV, Adam Langellotti, Cate Le Bon.
Track 2 produced by KV
Track 4 produced by KV and Adam Langellotti
Track 5 produced by Kurt Vile with Rob Schnapf
Track 7 produced by KV, Adam Langellotti, Ted Young
Track 8 produced by KV with Adam Langellotti
Track 9 produced by Rob Schnapf with Kurt Vile and the Violators