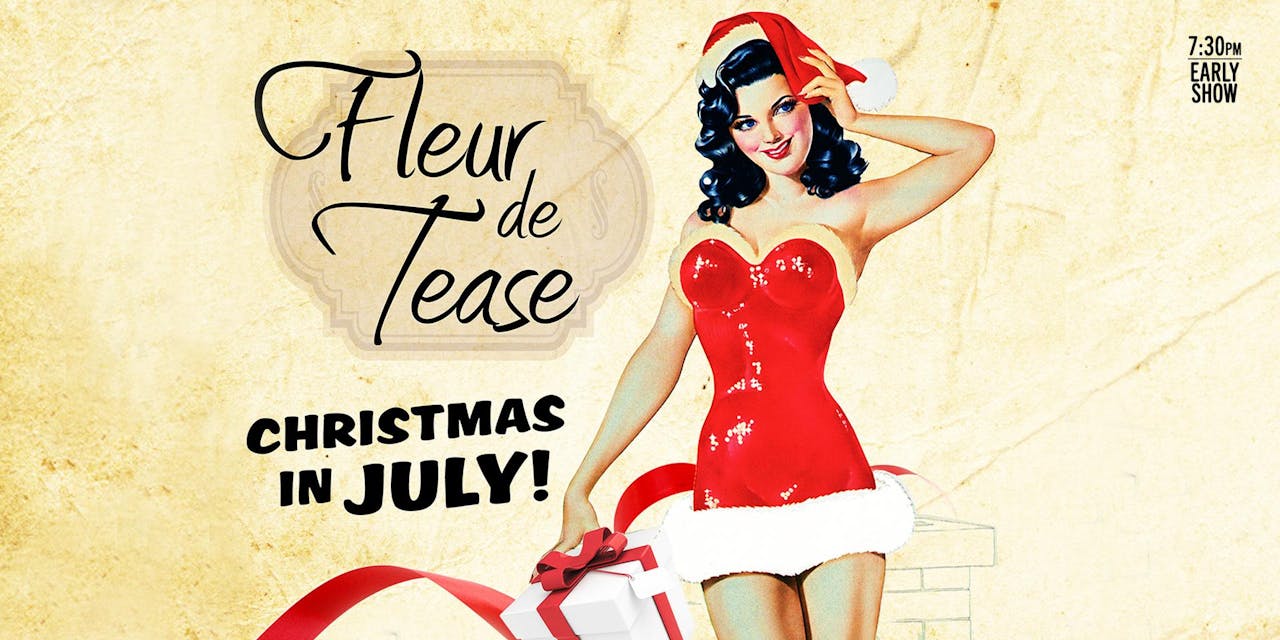 Fleur de Tease Presents: Christmas in July! (7:30PM)
$20.00 - $40.00
Sales Ended
‏
Jeez Loueez
JEEZ LOUEEZ is an award-winning performer known as The Honey Badger of Burlesque! A lethal combination of drama, hilarity, and killer kinetics, Jeez Loueez is a powerhouse that's taken stages across the country by storm. Whether donning a mohawk and her patented "Stank Face", or serving up classic, glamorous striptease, she's a consummate force that's become one of the most memorable personalities of modern burlesque.
Kitten N' Lou
A marriage made up of one part "polished, clever, and glamorous" (Dita Von Teese) from Kitten LaRue and one part "hilarious dance magic" (The Stranger) from Lou Henry Hoover could be none other than Kitten N' Lou! This "camp, show-stopping couple" (The UK Daily Mail) uses drag, dance, burlesque, and theater to make performance that has been called "brilliantly deranged" (Time Out New York) and "genius" (The Huffington Post).
Simone del Mar
Dancer and producer, Simone del Mar, may be known for sweeping the L.A. burlesque scene by storm, but she's been a passionate performer since a teenager. Having acted and danced in productions that range from commercials to music videos, and with music genres spanning from hip-hop to ballet and jazz, Simone del Mar is a true entertainer of the general art form.
Roxie Le Rouge
A native New Orleanian & long time member of the Fleur de Tease family. Known for having "the BEST booty in the Big Easy," you definitely don't want to miss her performance.
Sweet Tooth Simone
A hand balancer & aerialist extraordinaire: Sweet Tooth's performance will WOW you.
Trixie Minx
Trixie Minx is a burlesque dancer, producer, healthcare advocate, and cultural ambassador based in New Orleans, LA. As a performer she is best known for her unique style of striptease combining comedy with classic burlesque.