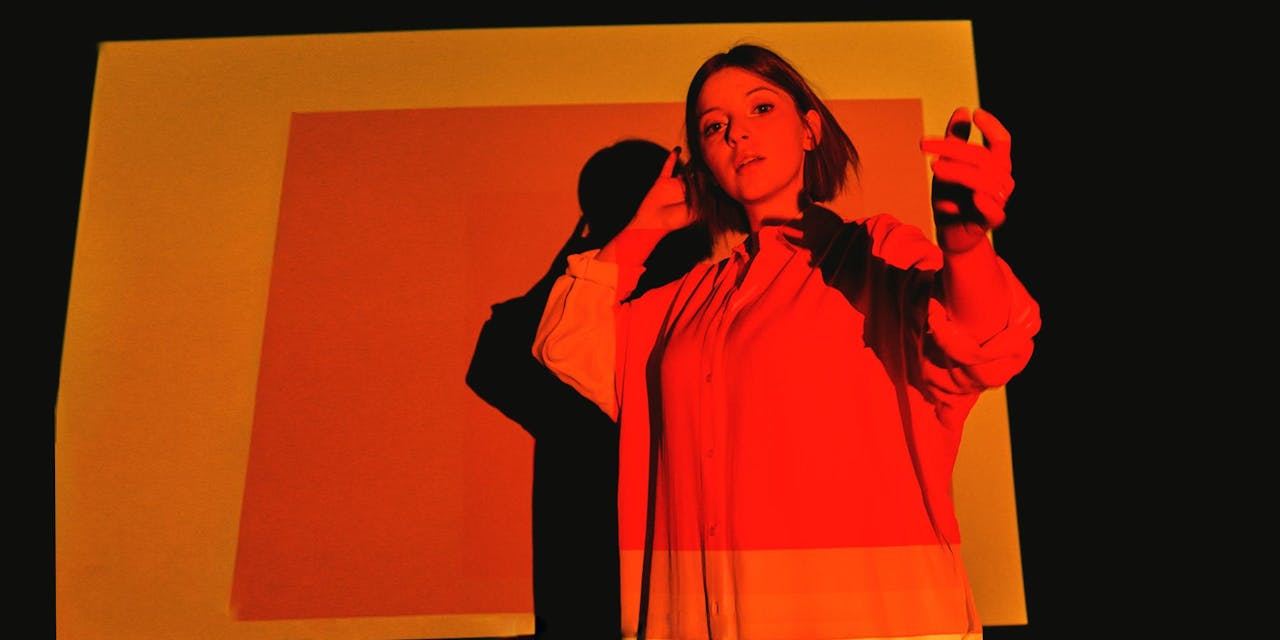 Jade Bird
"Now's the Time America" Tour + Diana Demuth & Lucky Kilmartin
‏
Effective Monday, August 16th , 2021, the City of New Orleans has mandated all who wish to enter bars and music venue must provide a valid, complete Covid-19 vaccination card OR proof of a negative PCR Covid-19 test performed within the previous 72 hours prior to entry onto the premises until further notice.
Guests will be required to provide proof of documentation along with a matching, valid ID for verification. Such documentation needs to be directly from the healthcare provider that performed the vaccination or the negative Covid-19 test within the previous 72-hours. Such proof may be displayed on a smartphone or presented as a physical copy. Masking of all attendees is mandated indoors as well.
We remain committed to providing a safe and enjoyable atmosphere and livelihood for all performers, employees, and supporters of live entertainment and thank everyone for their contribution to these mitigation efforts at this time.
Jade Bird
For Jade Bird, the second that lockdown lifted, there were no aimless summer days spent meeting friends in parks; no languorous evenings in pub gardens. She was headed straight back to Nashville to complete her second album -- albeit via a strict two-week quarantine in Mexico City. She allowed herself to see no more of the Mexican capital than the local store and a leg-stretching walk around the block, not wanting to jeopardise any chance of being allowed into the States to finish what she had started with Grammy-winning producer Dave Cobb (Brandi Carlile, John Prine, Lady Gaga). The highlight of her stay in Mexico was literally her boyfriend pointing out a particularly gnarly spider he spotted as he had a cigarette on the balcony. "I move on really quick," Jade explains of the urgency she felt. "My partner always says there's no in between with me whatsoever, it's on or it's off. My feeling was: I'm in it, I love these songs, I want to sing. That's why we made heaven and earth move so I could do that in that moment."
For Jade, moving fast was about staying connected to the music that she had written (as always), not capitalising on momentum or anyone else's idea of a career plan. She had a taste of the UK hype cycle, making the BBC's 2018 Sound Of... poll and being tipped everywhere from Vogue to Rolling Stone. Her self-titled debut album arrived a year later. Despite those early garlands, she didn't become an overnight success. "I was really glad," she says. "Musically I was not ready. Lyrically I was not ready. And mentally I was not ready." Nevertheless, Jade Bird -- as barnstorming an album as came out in 2019 -- received plaudits from the likes of Pitchfork and NPR. And it showed Jade, an obsessive at bettering her craft, how she wanted to build on the foundations she had laid. She was grateful that her label, Glassnote, was invested in letting her develop album by album. "If you lose a sense of who you are, to re-establish that is really difficult," she says of the pressures hype puts on developing artists. "And the time that it takes for you to re-evaluate your life, your sound, who you are, the UK doesn't have time for that either."
That mature perspective is typical of Jade, who even at 21 was wise to how young female musicians are expected to become cute ambassadors for feminism. ("I'm not sure how to do anything but what I'm doing because what I'm doing is feminism," she told the Guardian. "You don't need to wear a hashtag T-shirt.") Still, as all 21-year-olds tend to, she thought she had life pegged. A standout from her debut, Love Has All Been Done Before, looked at her mum and her grandma's respective divorces and confidently concluded that any relationship of hers would also end up doomed. She proved herself wrong: she's been with her boyfriend (he's also her guitarist) for three years. "I ended up realising I'm really happy and stable," she says.
Diana DeMuth
Restless and ready to pave her own way, Diana DeMuth has burst onto the singer-songwriter scene with an arresting perspective about life, love and self-discovery.Growing up on the coast of Massachusetts, DeMuth was immersed in a bohemian upbringing where she moved from place to place with hippie parents. That same restless spirit inhabited DeMuth: she always had a sense that there was something out there beyond where she grew up and that existence. After seeing The Avett Brothers from the front row when she was 13, DeMuth was enamored with their raw performance and hunger on stage. In that moment, she knew she wanted to be an artist one day. So at 19, after going to college for one week, DeMuth left because she was certain music was her path. For the past five years, she's focused on just that, spending her time traveling and playing small gigs around America, while waitressing and honing her craft. In her travels, she spent time in London. Feeling aimless, she ended up writing "Hotel Song," which would become the lead track of her forthcoming album Misadventure. "I just busted out of this hotel/ Took all of my belongings/ And I ran for it," DeMuth belts in the opening line over stark keys. For DeMuth, the song was a breaking point: a door opening into a new chapter of her life. The track's vagabond chorus evokes the liberating feeling of driving down an empty road with nothing but your dreams, destiny and the windows down.At the same time DeMuth began looking for a producer who would be a match for her music. Through her love of The Lumineers and Jade Bird, she stumbled upon multi-platinum record producer Simone Felice, who in a serendipitous twist of fate, had also in his past worked on The Avett Brothers' seminal album I and Love and You. (Things fell even more into place when Scott Avett ended up penning one of the tracks on the record with DeMuth, "The Young & The Blind.")To record her debut album Misadventure, DeMuth and Felice teamed up with Felice's longtime collaborator David Baron at a Catskill Mountain house overlooking the Shokan Reservoir outside Woodstock where the music flowed quickly and freely, and together they began to record her record. Inspired by everything from the Bonnie Raitt that was playing in her house growing up to The Lumineers and Brandi Carlile, DeMuth's penchant for evocative storytelling and folk sensibilities shine through the 10-track record. And through those songs, DeMuth tells the story of her journey to self-discovery.On "Signs," she contemplates her identity and what her path will look like: "All my life I've tried my hand at reading the signs/ But I'm still blind/ Still counting the things I need in the night." In-between the ringing of tambourine bells, DeMuth confronts the constant need for something more. On "Photographs," co-written by Felice, DeMuth further dives into the human condition, reeling from the raw, devastation in the aftermath of a breakup. With "Rose of Nantucket," DeMuth returns to the restlessness of "Hotel Song," her smokey vocals chanting the chorus, "If you get lost in the howling rain/Cause some fucker changed that sign post to lead you astray." "Into My Arms" picks up where "Rose of Nantucket" leaves off with a more upbeat DeMuth flaunting her sassy lilt on the chorus.For DeMuth who struggled with ADD growing up, songs were her doorway into prose and fiction. Misadventure reads as a novel with each song an illuminating chapter of DeMuth's life. What she's created is a musical tapestry of what it's like to go through the cycle of losing yourself, fumbling in the dark and ultimately finding your way.