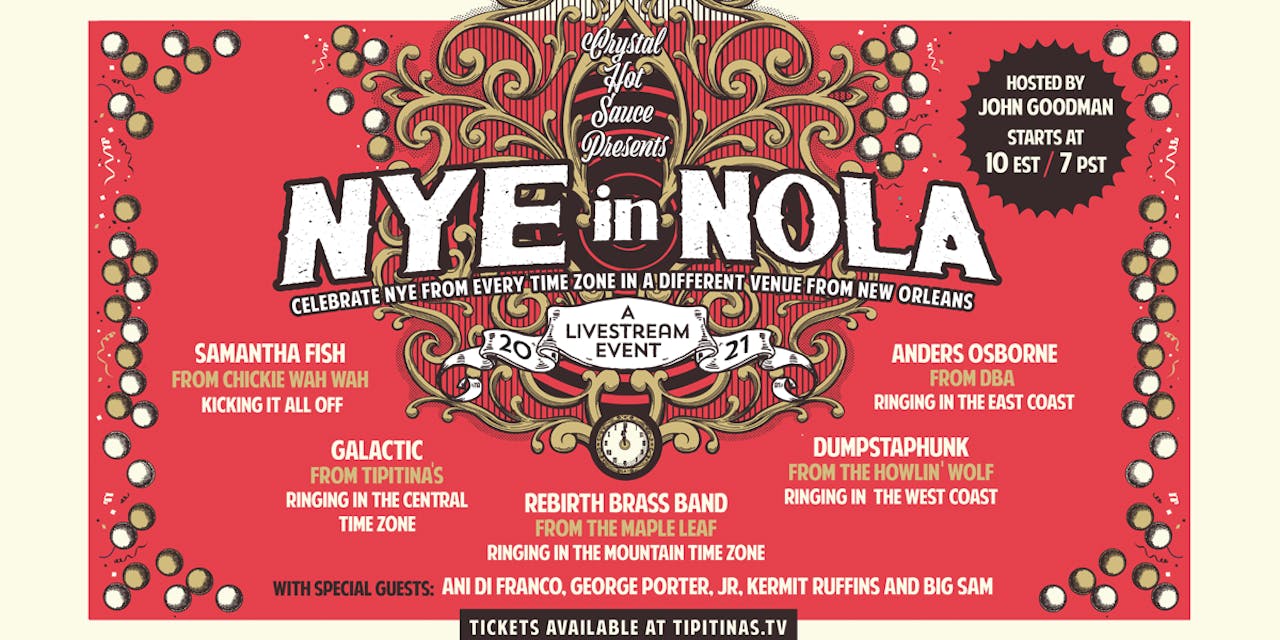 NYE in NOLA
‏
Join us this New Year's Eve as we ring in 2021 with 5 bands from 5 venues all across New Orleans -- celebrating the New Year with EVERY TIME ZONE IN THE US!
We've enlisted the help of some incredible artists and venues for this momentous effort: with performances by Galactic, Samantha Fish, Dumpstaphunk, Rebirth Brass Band, Anders Osborne and special guests George Porter, Jr., Kermit Ruffins, Big Sam and Ani Di Franco, Hosted by John Goodman!
... and they will be broadcasting from the stages at Tipitina's, The Howlin' Wolf, The Maple Leaf, Chickie Wah Wah, & d.b.a.!
Tickets are available now for this virtual celebration at www.Tipitinas.TV!