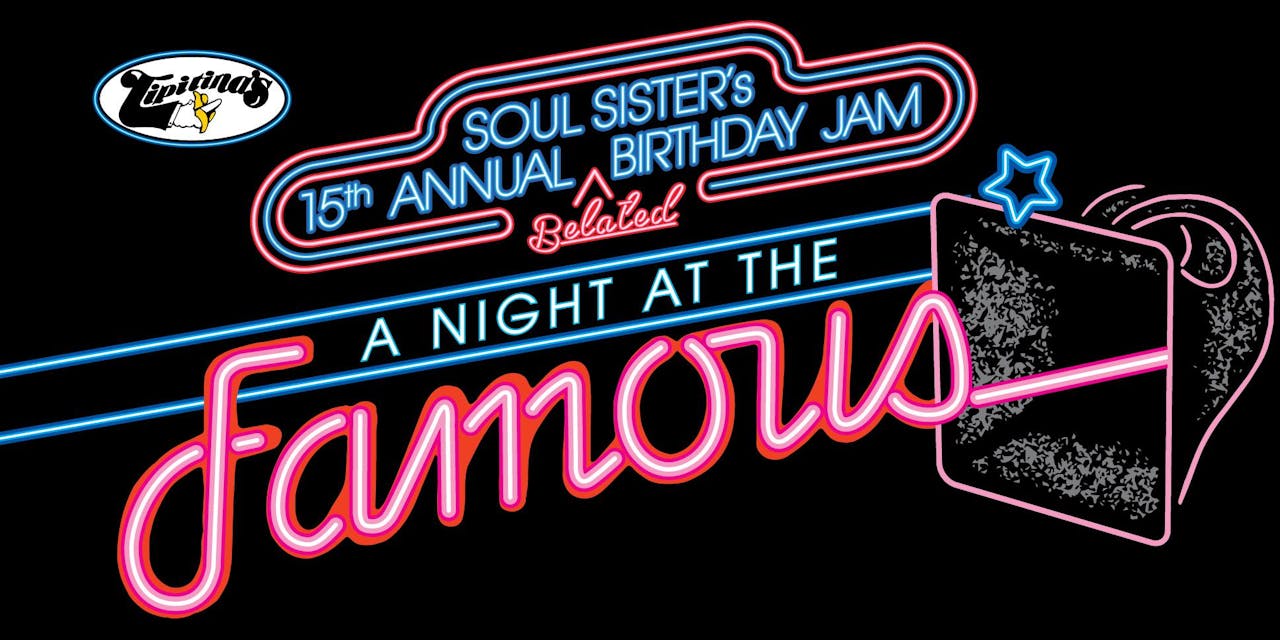 Soul Sister's 15th Annual Birthday Jam
Featuring DJ Soul Sister, Tony Hall & The New Orleans All-Stars, Hosted by MC Charlie V, Honoring Featured Special Guest DJ Slick Leo
As her 2020 edition was canceled due to the pandemic, this year Soul Sister presents A Night at the Famous, in tribute to the fabled Famous Disco of New Orleans. Housed in the former Famous Theatre located at 1538 Marigny Street near N. Claiborne Ave., the Famous Disco operated from the mid-1970s through mid-1980s; boasted a 1980 WDSU TV dance show on Saturday late nights, featuring the hottest funk, R&B, hip hop, and dance music; and was a home base for the revered DJ Slick Leo, now known as the Godfather of DJ Culture in New Orleans. Soul Sister has always credited the influence of listening to Slick Leo's mixes, which were broadcast live from the Famous Disco on (now defunct)WAIL 105 FM New Orleans radio, adding, "I always wished I was old enough to get in to the Famous. But, obviously, I was too young to go. No kids allowed!"
A Night at the Famous will feature Tony Hall & His New Orleans All-Stars, a band specially curated for this night and led by Hall, the acclaimed bassist, Dumpstaphunk co-founder, and also a patron of the Famous. DJ Soul Sister will open the evening with a set inpsired by the Famous Disco. And DJ Slick Leo will round out the evening for a true Night at the Famous. The evening will be hosted by veteran MC Charlie V.
ABOUT DJ SOUL SISTER
Soul Sister, known worldwide as the "queen of rare groove," has hosted her Soul Power show on WWOZ FM and "right on party situations" for over two decades in her native New Orleans. As a self-proclaimed "DJ artist," mixing and blending 100% vinyl, she has opened for everyone from George Clinton & Parliament-Funkadelic to Questlove, while being the first DJ to receive a Big Easy Entertainment Award. She specializes in the music she loves only: funk, soul, rare groove, underground disco, jazz fusion, true school hip hop, and more. She is also a music historian and scholar, and has been featured in include Nelson George's documentary Finding the Funk, the book Dust & Grooves: Adventures in Record Collecting, and on Boiler Room and Worldwide FM.